Variations for Spinning Tops n.º 1


Stoneware, thread and rope


2021


Variations for Spinning Tops are a set of exercises that emerge from traditional top games and the encounter of that spinning body with different materials. In Variation n.º 1 sound potencialities of ceramic tops that whistle particular tones due to its form and rotation are explored through gesture and action.
Body, matter and movement come into play to compose using the top as a sound instrument that occupies and distributes itself in space in random trajectories, creating a spatialized sound dimension where attentive listening and intervals of silence sublimate moments of tension, hypnosis and meditation.


Conception, creation and artistic direction: Inês Tartaruga Água
Co-creation and performers: Beatriz Bizarro, Inês Tartaruga Água, Rui Fonseca and Xavier Paes.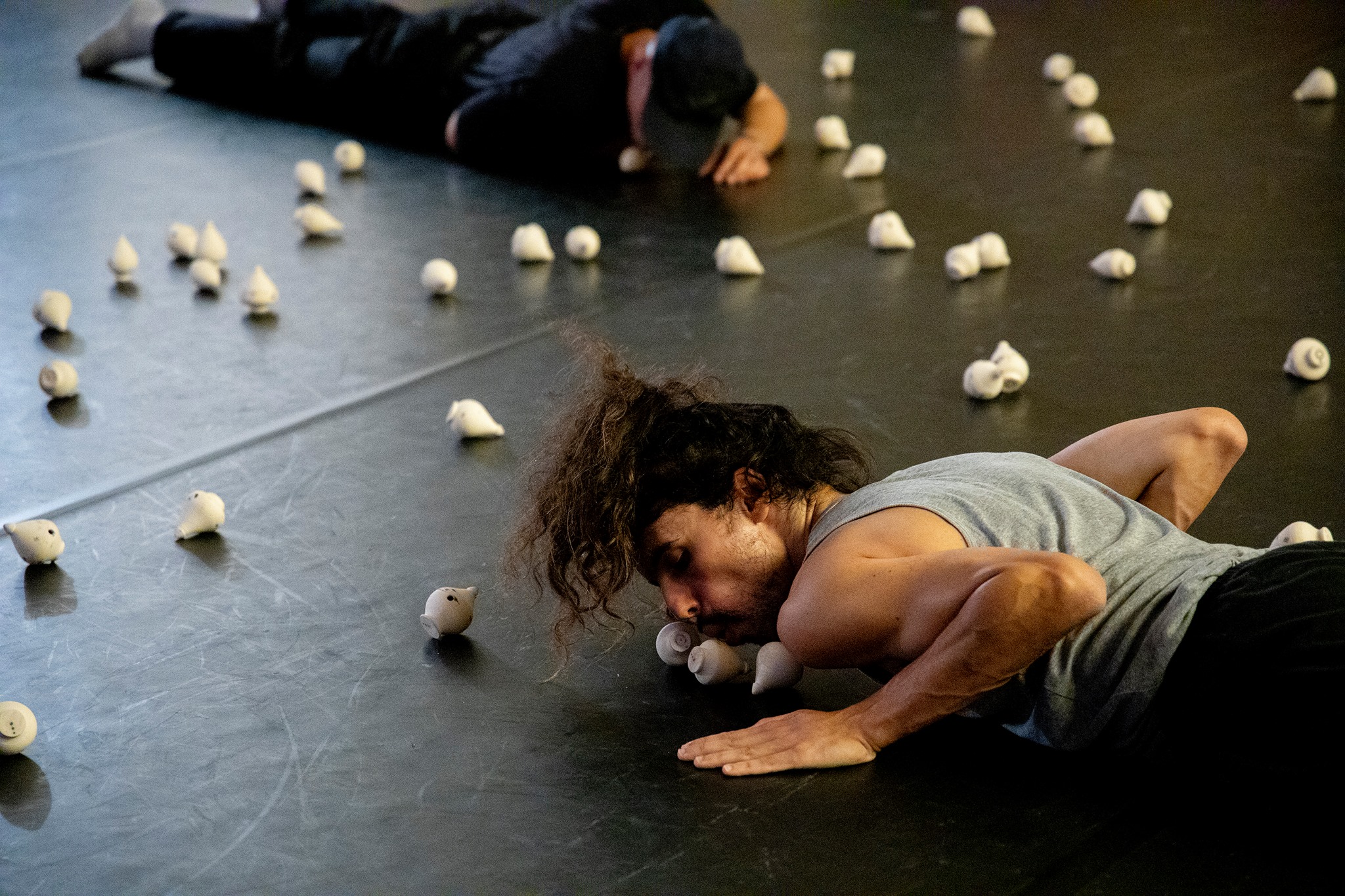 Variations for Spinning Tops N.º1 (2021), O Museu como Performance, Serralves Museum of Contemporary Art, Porto. Photography Serralves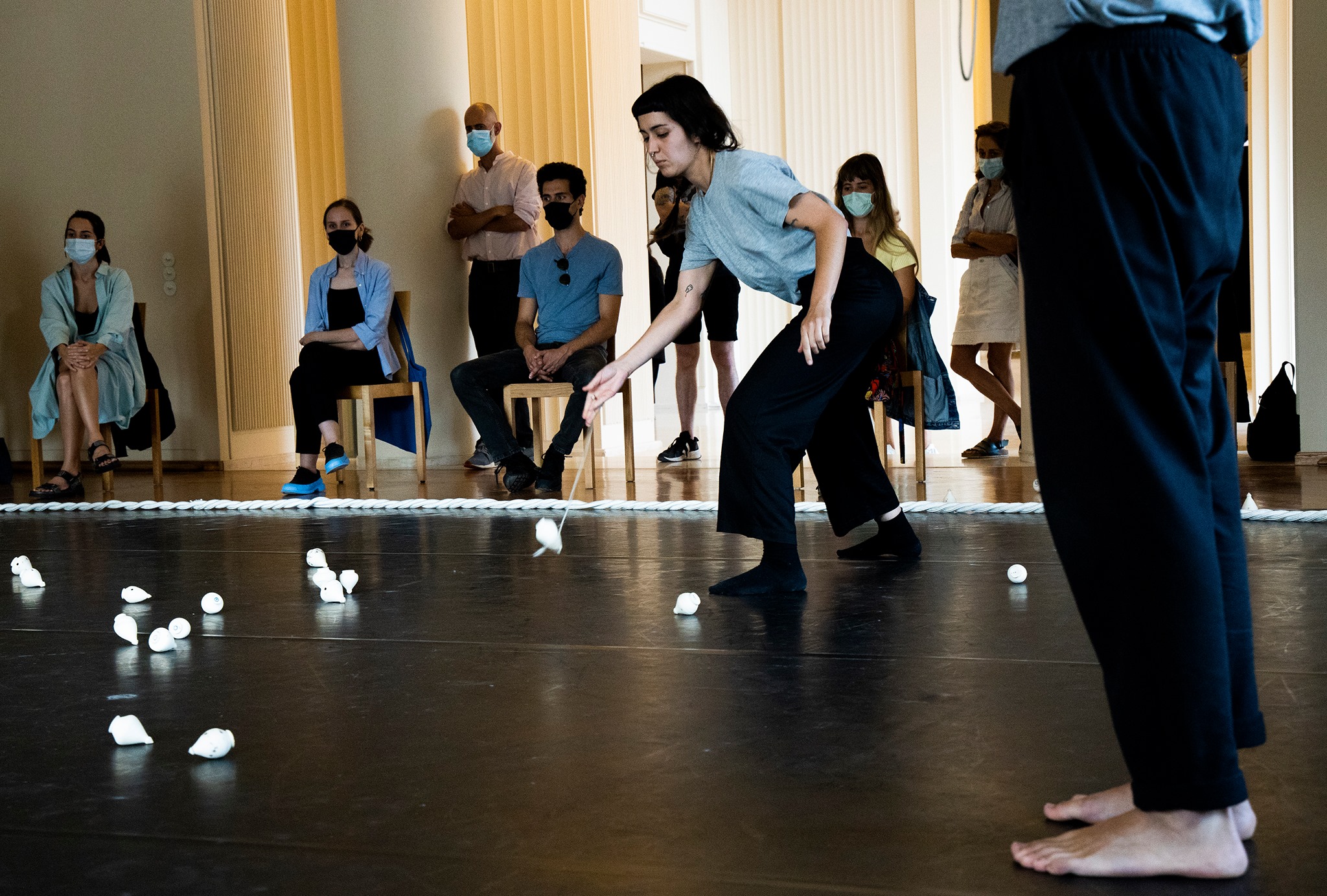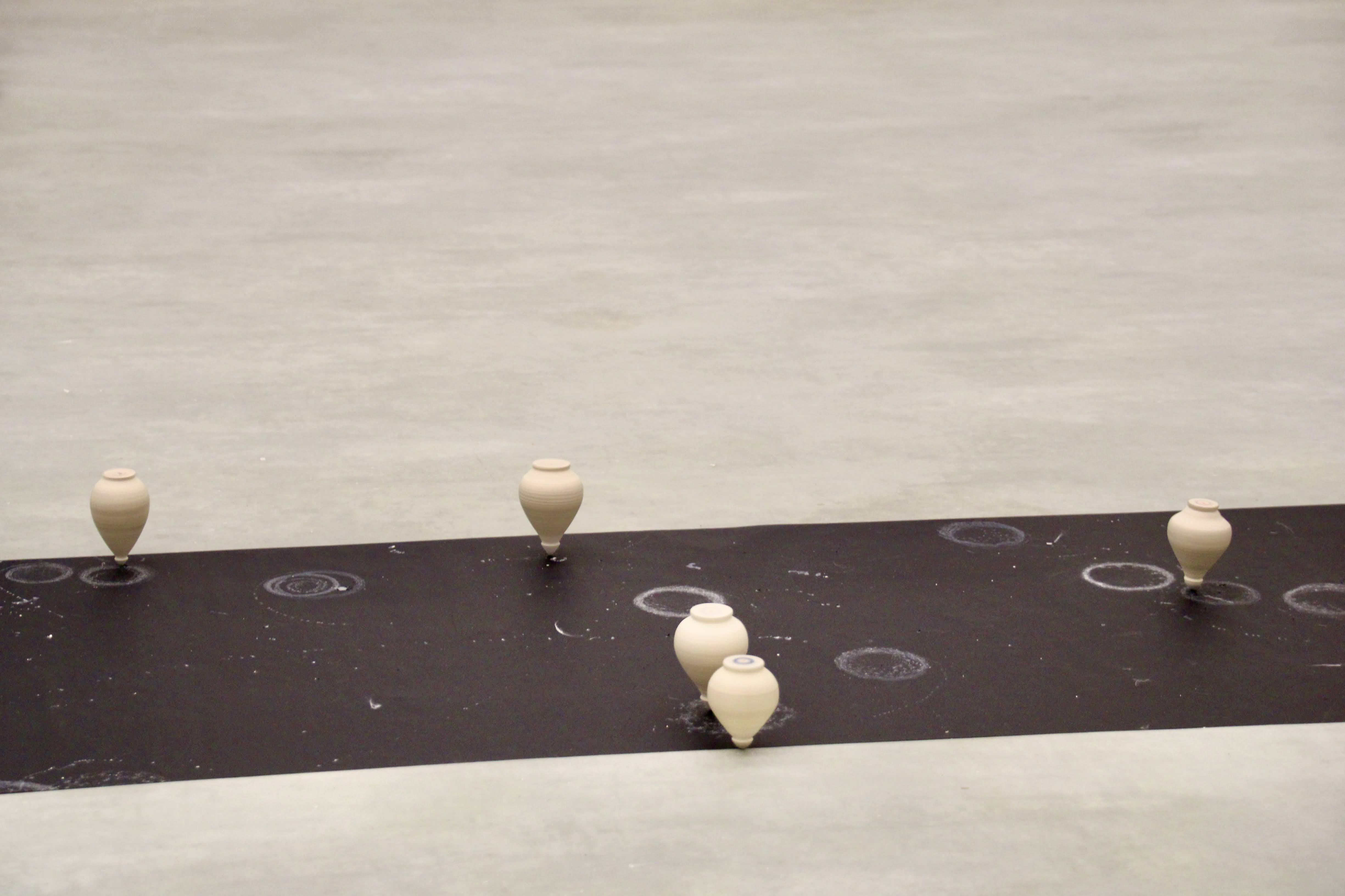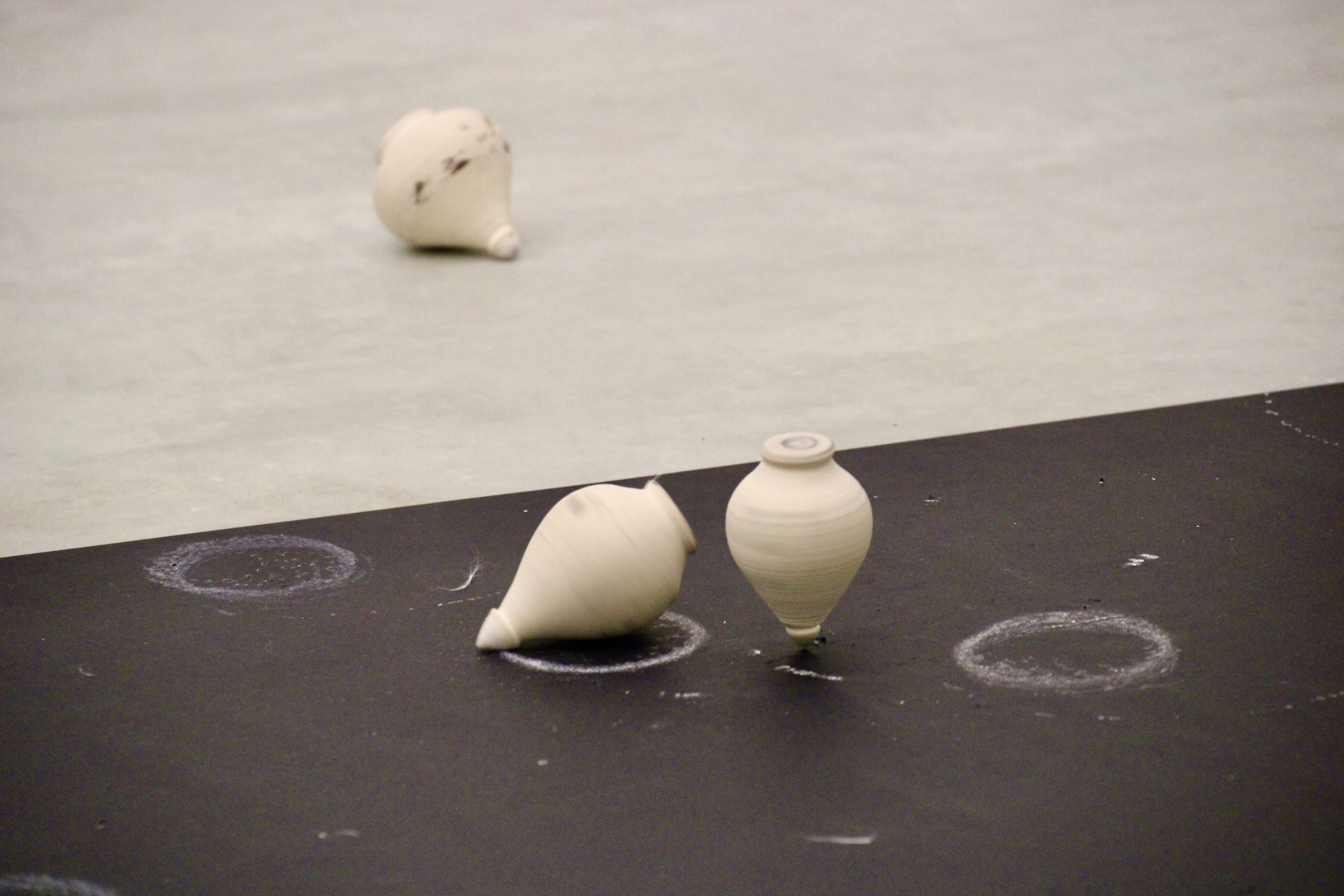 Variations for Spinning Tops Research moment at MEOL Museu Escolar Oliveira Lopes, Válega, Portugal. 2023. Photography by Joaquim Margarido.







"Derivas e Criaturas — Novas aquisições da Coleção Municipal de Arte" (https://www.galeriamunicipaldoporto.pt/pt/programas/das-exposicoes/derivas-e-criaturas) Photography by Galeria Municipal do Porto, 2023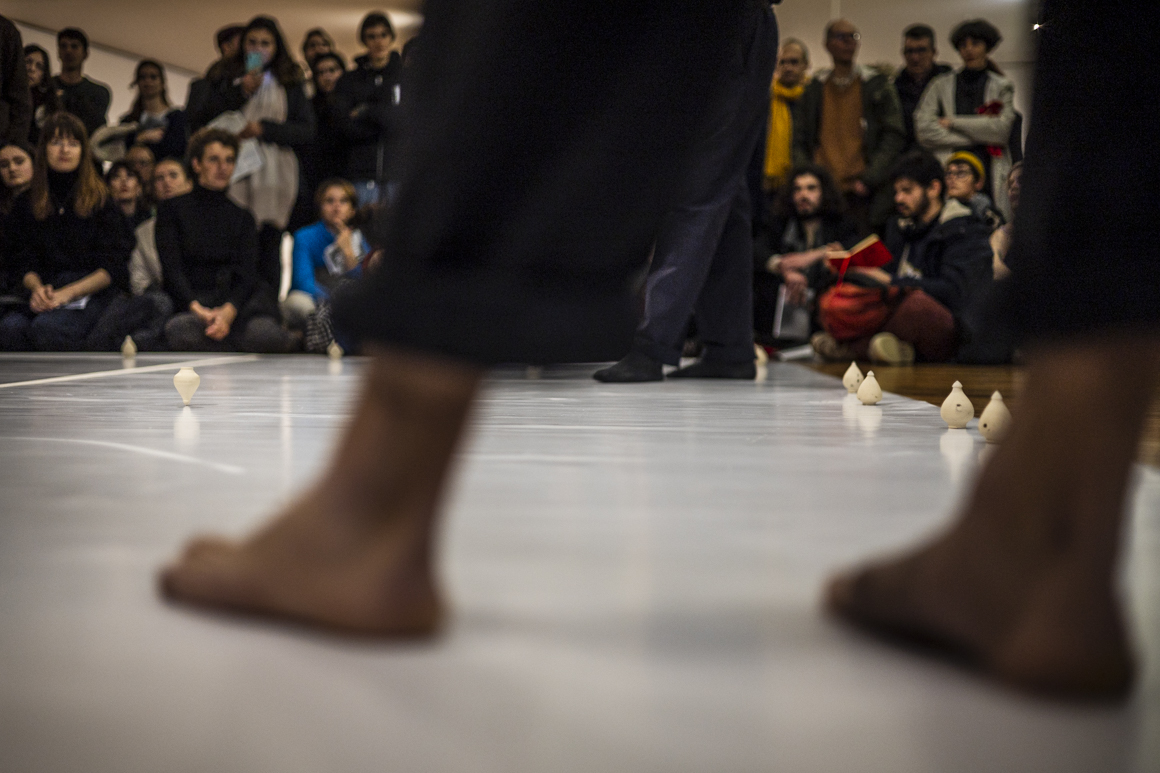 "Derivas e Criaturas — Novas aquisições da Coleção Municipal de Arte" 2023 (https://www.galeriamunicipaldoporto.pt/pt/programas/das-exposicoes/derivas-e-criaturas/20230119-variacoes-para-pioes-n1-de-ines-tartaruga-agua/)